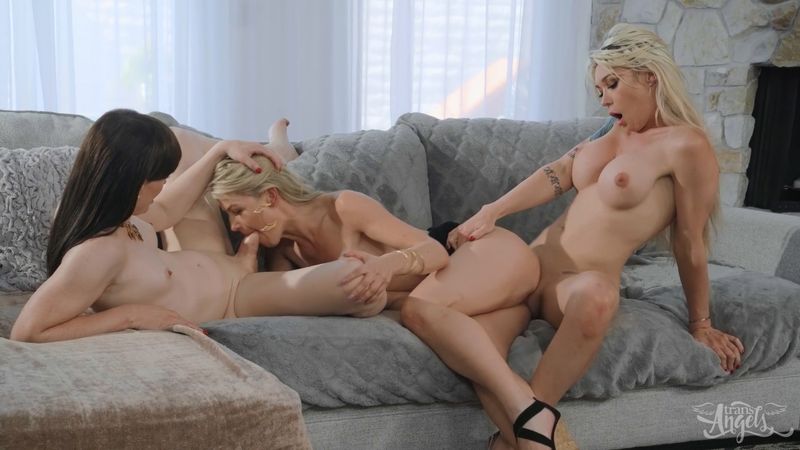 Год производства: 2019 г.
Жанр: Woman (20-29), Male to Female, Average Dick, Medium Skin, Enhanced, Small Ass, Athletic, Caucasian, Brunette, Pale Skin, Small Tits, Natural Tits, Trans
Продолжительность: 00:32:25
Glamorous beauties Aubrey Kate and Natalie Mars are having a tea party and catching up on all the latest gossip on who's hot, who's not, and who's late for the party. When cutie Kit Mercer finally shows up, she has the nerve to spill her tea all over Aubrey's expensive rug, but the tall blonde babe thinks up a great way for Kit to make up for it. Aubrey slides a dildo into Kit's perky pussy, letting the wavy-haired hottie writhe on it while Aubrey and Natalie take turns putting her mouth to work on their hard dicks. Kit squeals and moans as she's dominated by her two sexy friends, all three of them working themselves into a sexual frenzy until Natalie and Aubrey give Kit a nice wet facial.
Тип HD видео: 1080p
Качество видео: HDRip
Формат видео: MP4
Видео: MPEG4 Video (H264), 1920x1080, 23.976fps, 5584kbps
Аудио: AAC, 48000Hz, 2 channels, 147kbps
HOTLINK