Sean Michaels, Lianna Lawson - TS Lianna: Interracial Anal & Cum Kiss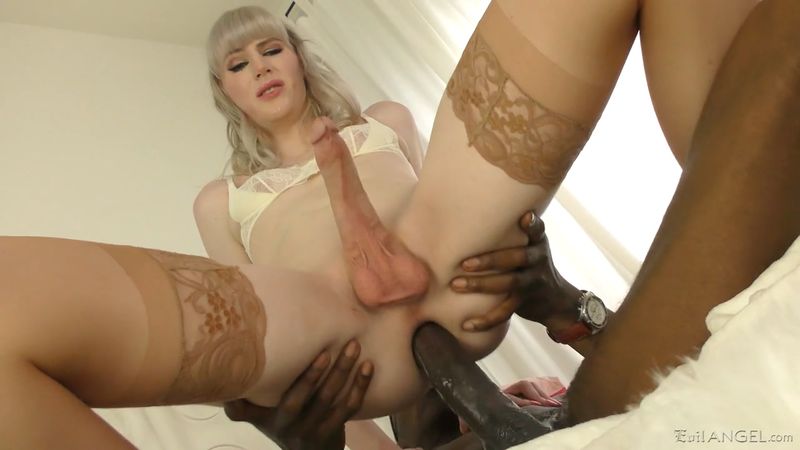 Production Year: 2019
Genre: Transsexual, Gonzo, Anal, Hardcore
Duration: 00:46:24
Cast: Sean Michaels, Lianna Lawson
Description: Pretty blonde TS Lianna Lawson strokes her she-cock and plugs her asshole with a slew of big dildos. Legendary stud Sean Michaels presents his thick black dick, and Lianna tries to fit it all in her mouth. Her prick stands at attention as she sits on his boner bouncing and moaning in delight. He chokes her as he fucks her butthole from behind in a hot interracial anal reaming. Alluring Lianna's dick is hard as steel! See masturbation, an ass-to-mouth blowjob and sexy anal gaping! Lianna and Sean share a sticky cum kiss!
HD video type: 720p
Video Format: MP4
Video: H.264 / AVC 1280x720 16/9 23.976 fps 2600 kbps
Audio: AAC Dolby Digital, 44.1Hz, 2ch, 192 kbps
Kendall Penny / Kendall Smashing Hardcore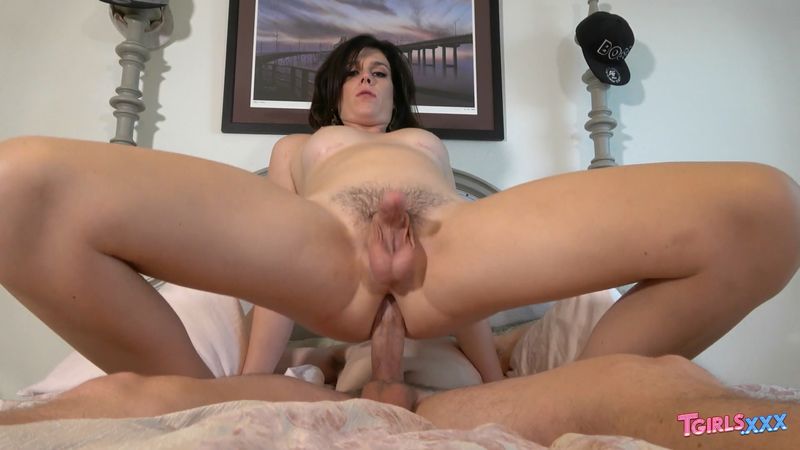 Production Year: 2019
Genre: Shemale, Hardcore, Bareback
Duration: 00:22:38
HD video type: 1080p
Video Quality: SiteRip
Video Format: MP4
Video: MPEG4 Video (H264) 1920x1080 30fps 8000kbps
Audio: AAC 44100Hz stereo 318kbps
Khloe Kay & Cody Carter / Gets Packed Poolside
Production Year: 2019
Genre: Shemale, Hardcore, Bareback
Duration: 00:21:21
HD video type: 1080p
Video Quality: SiteRip
Video Format: MP4
Video: PEG4 Video (H264) 1920x1080 30fps 8000kbps
Audio: AAC 44100Hz stereo 216kbps
Natalie Mars & Goddess Lexi Sindel & Mz Berlin / Strap-on Dreaming
Production Year: 2019
Genre: Femdom Shemale, Anal Strapon, Latex
Duration: 00:29:25
HD video type: 1080p
Video Quality: SiteRip
Video Format: MP4
Video: MPEG4 Video (H264) 1920x1080 29.97fps 11542kbps
Audio: AAC 48000Hz stereo 313kbps
Natalie Mars & Goddess Lexi Sindel / Femdom Fuck-Doll
Production Year: 2019
Genre: Femdom Shemale, Fuck Machines, Vacuum Pump, Anal Plug, Latex
Duration: 00:25:06
HD video type: 1080p
Video Quality: SiteRip
Video Format: MP4
Video: MPEG4 Video (H264) 1920x1080 29.97fps 11580kbps
Audio: AAC 48000Hz stereo 313kbps
Vanessa Jhons & Ricky Blue / Missing the Bus for a Bang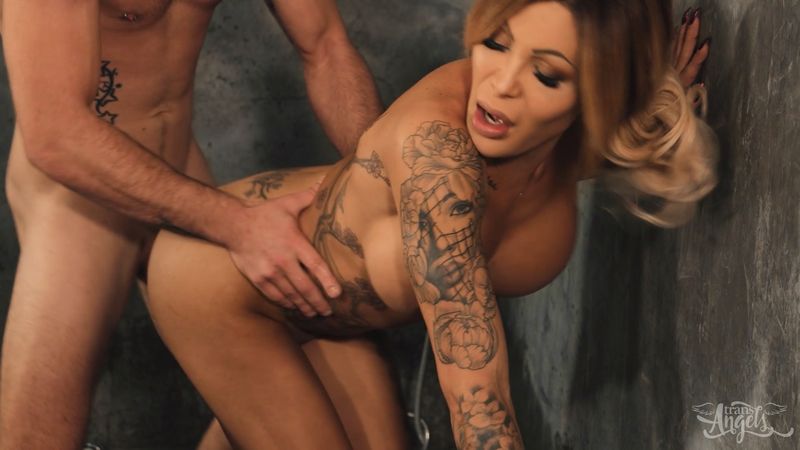 Production Year: 2019
Genre: Shemale, Hardcore, Ass Licking
Duration: 00:20:18
HD video type: 1080p
Video Quality: SiteRip
Video Format: MP4
Video: MPEG4 Video (H264) 1920x1080 23.976fps 5000kbps
Audio: AAC 48000Hz stereo 125kbps
My TS Stepdaughter 2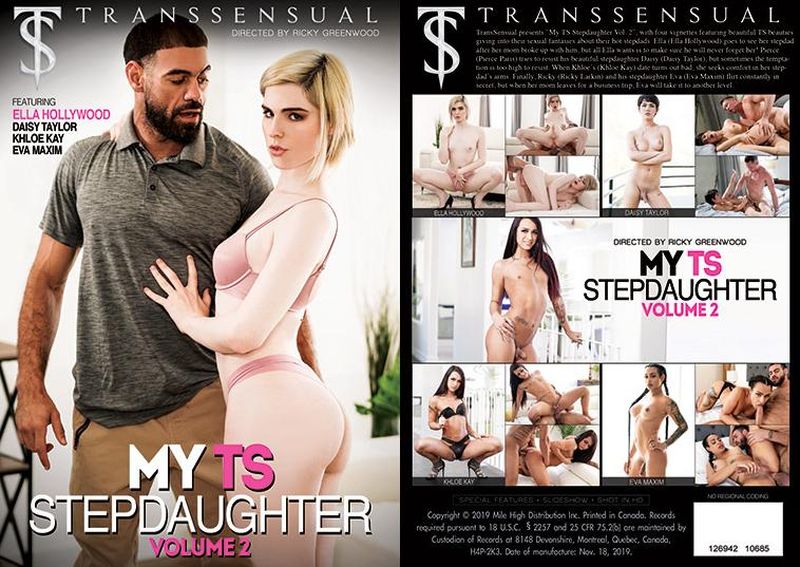 Production Year: 2019
Country: USA
Genre: Shemale, Anal, Hardcore
Duration: 01:56:12
Director: Ricky Greenwood
Cast: Ella Hollywood, Eva Maxim, Ricky Larkin, Pierce Paris, Khloe Kay, Daisy Taylor
Description: TransSensual presents "My TS Stepdaughter Vol. 2 ", with four vignettes featuring beautiful TS beauties giving into their sexual fantasies about their hot stepdads. Ella (Ella Hollywood) goes to see her stepdad after her mom broke up with him, but all Ella wants is to make sure he will never forget her! Pierce (Pierce Paris) tries to resist his beautiful stepdaughter Daisy (Daisy Taylor), but sometimes the temptation is too high to resist. When Khloe's (Khloe Kay) date turns out out bad, she seeks comfort in her stepdad's arms. Finally, Ricky (Ricky Larkin) and his stepdaughter Eva (Eva Maxim) flirt constantly in secret, but when her mom leaves for a business trip, Eva will take it to another level.
Video #0 : AVC at 5 923 kb/s
Aspect : 1920 x 1080 (1.778) at 23.976 fps
Audio #0 : AAC at 177 kb/s
Infos : 2 channels, 48.0 kHz
Pathetic Privileged Piggy: Sebastian Keys Dominated by Jamie French
Date: 12/17/2019
Genre: Shemale, Hardcore, Anal, TS Fucks On Male, Shemale On Male, Blowjob, Boot Licking, Masturbation, Cumshot, Latex, Leather, Gas Mask, Clover Clamps, BDSM, Bondage, Handjob, Anal Fingering
Duration: 00:44:30
Studio: Kink.com
Cast: Jamie French, Sebastian Keys
Director: Sadie Lola
Dominated by Jamie French
Description: Jamie French has a boy toy to play with today and she is determined to punish him good and break him down. Sitting on her dungeon throne and dressed in a tight black latex bodysuit Jamie has a special little bundle all wrapped up in a plastic bag on the floor. What's inside? Sebastian Keys claws his way out of the suffocating bag wearing a gas mask and is immediately ready to please his mistress. Sebastian is Jamie's pathetic privileged piggy and he will do whatever she says. First she orders him to shine her latex boots up so he licks and kisses and oinks like a pig as he polishes her shoes. She inspects the pork-butt and slaps his dirty little piggy ass to get it nice and pink. He removes her latex boots and sniffs and licks her rubber covered sweaty feet. All this wet tongue action is getting Jamie hot but no cock for Sebastian until she is all shiny. With his filthy mouth the little piglet unzips her body suit and polishes her hard cock up with some slow, deep dick sucking. Now Sebastian is on his back tied up with clover clamps on his nipples while Jamie strokes his cock teasing him to the edge. He's making too much noise so she smothers him with her firm tits to shut him up. She jacks his dick with a vibrating fleshlight and he almost cums but no! not yet, not until Jamie says so. Jamie finally fucks her little piggy's ass on his hands and knees and slaps him with a leather paddle. She flips him over and pounds his ass deep until Sebastian begs to cum. She allows it and then she lubes her cock up with his jizz and jerks off onto his belly.
Video Quality: SiteRip
HD video type: 720p
Video Format: MP4
Video Codec: H.264 / MPEG-4 AVC
Audio Codec: MPEG-4 AAC LC
Video: 1280 x 720, 29.97fps, 4986Kbps
Audio: 44100Hz, 128 kb / s, Joint Stereo